Starling Bank Review | Mobile Only Banking
Is Starling the best mobile only bank account?
---
---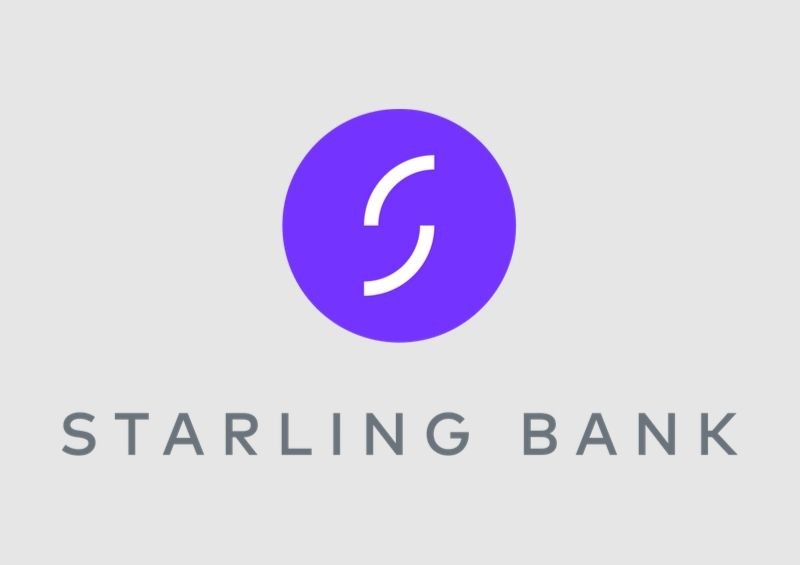 Starling bank is leading the shift of banking towards a digital-based future – with the likes of Monzo, Revolut and N26 – in an ever-growing industry of mobile-only 'challenger banks', which are competing against the traditional 'incumbent banks' such as Lloyds, Barclays and HSBC.
But what exactly is Starling bank? What benefits does it offer and is it safe to use? Find out everything you need to know here in our complete Starling bank review.
What is Starling bank?
Starling bank is a UK-based, mobile-only challenger bank that specialises in personal current accounts, business accounts and joint accounts, among many other services.
People tend to switch from a traditional bank to Starling for its forward-thinking, modern benefits and the ease-of-use of its smartphone app.
In summary, Starling bank's main features include:
Cash deposits

Transaction alerts

Quick loans

Savings tools

Sophisticated third-party marketplace
Read on to learn about all of these Starling bank benefits, and more!
What does Starling bank offer?
Starling bank is a legitimate alternative to traditional banking – combining both the basic services incumbent banks provide, with additional services that only digital banks offer.
Once you're switched over to Starling bank – which can be done using the Current Account Switch Service (CASS) – you will gain access to your finances via its smartphone app and all of your finances can be handled in the palm of your hand.
Instant transactions
The app provides you with instant transaction notifications, meaning that you get live alerts when you withdraw, spend, or receive money using Starling.
Savings sub accounts
These are labelled 'Spaces' in the Starling app, and they allow you to create a savings account that is specific for certain events or purchases, such as a wedding or house deposit, for example.
Your general spending is also cleverly broken down into categories – such as holidays, groceries, lifestyle, home, transport and so on – to help improve your budgeting. It provides you with the figure you have spent on that specific category in the last month, alongside the percentage of the overall spending that amounts to.
For instance, you may discover that you spent £303.50 on holidays in July, which equates to 23% of your total spending during that month.
Personal, business, joint and euro bank accounts
Alongside your basic, standard personal account, you are able to add a Starling business account and a joint account, should you wish to do so.
Starling also offers a 'Personal Euro' account, which is a useful service for jet setters and those who enjoy travelling frequently. The only applicable fee is the 0.4% rate that you will be charged when you exchange your pounds to euros, but once that is done, transactions cost nothing.
Third-party companies linked
Built-in to the Starling bank app is something called the Marketplace, which includes links to many third-party companies such as PensionBee, Churchill, Flux, and the popular CreditLadder.
These services are all designed and included to help the account holder manage bills, improve their credit score, handle receipts, start savings accounts and other finance-based tasks. The app gives you direct access to these services, allowing you to link them to your Starling account with ease.
Whether you want to open an ISA or track your business' receipts, the Starling Marketplace has a service to suit your needs.
Starling bank and CreditLadder partnership
In the wake of their new partnership, soon-to-be first-time buyers should really consider getting a Starling bank account and linking it to CreditLadder.
Starling and CreditLadder have teamed up to help account holders get on the property ladder by taking rent payments into consideration when calculating their credit scores.
People renting a flat or a house are able to use their monthly rent payments as a form of credit, meaning that their credit score will gradually improve and they will therefore be in with a better chance of being accepted for a mortgage in the future.
For more about this particular partnership, read the full CreditLadder and Starling Bank story here.
Starling bank loans
Yes, there are overdrafts available, but if you require a more long-term solution, then Starling is quite some way ahead of its rivals in terms of the loans that are on offer.
It's quite impressive, actually. If you enter the app and navigate to the loans service, it will show you exactly how much you are eligible to borrow and at what interest rate, based on your credit rating.
Loans can be repaid to Starling over the course of two years, with the first repayment date stated clearly at the time of taking it out.
As always with personal loans, be careful. It's easy to take out a loan using the Starling bank app – some might say it's too easy – but be sure to think carefully about the decision and ensure that you will be able to pay it back comfortably within the two-year timeframe.
Starling bank: deposit cash
Although it's a mobile-only digital bank, Starling's partnership with the Post Office now means that you are able to deposit physical cash with a quick visit to your local branch.
What about cheques?
Remember those? Well, on the rare occasions that you may need to pay-in cheques, you can simply pop it in an envelope (with your account number and a few personal details) and send it to Starling headquarters, where it will be deposited for you.
Not only is this method far more convenient, but it's also a lot less time-consuming than waiting in-line at a high-street branch!
Starling bank business accounts review
Also on offer are Starling business accounts and sole trader accounts, both with no monthly fees whatsoever (which really is rare). You won't be charged for withdrawals, transfers, or digital payments, and the only fee is a small £3 charge when you deposit cash.
Starling offers many useful services for businesses with its third-party products on the Marketplace, including tools to track receipts and manage budgets.
Business accounts are free to open for now, but Starling says that fees for larger businesses are likely to be introduced in the near future – but only companies with over 10 employees or £1.7million or more in annual revenue will be affected.
Starling bank app review
Let's talk about the Starling bank app in terms of its practicality and what it offers as a smartphone application.
Once you're all set up as a Starling account holder and open the app, you will see immediately what you're going to be looking for 90% of the time – your account balance.
You are then able to use the sidebar menu to navigate to Spending, Spaces, Payments, and so on, which might take a bit of getting used to, but once you're familiar with the tabs and certain terms, it's really simple.
Sending payments is straightforward and you are able to do all you would be able to do on any other mobile banking app, with the addition of extra high-tech perks you'd expect from Starling.
If you do happen to get confused at any point, a Frequently Asked Questions page is included within the app, as well as a free chat tool, where you can talk to a real human being about any bank-related issues that you may be having.
It's also handy that there are no paid-for, or subscription-type upgrades to Starling – meaning that you aren't hassled to upgrade your account or purchase certain in-app add-ons.
Is Starling bank safe?
There have been very little safety concerns with Starling bank since the company was founded in 2014, and it's fair to say that it's a secure, authentic bank that you can trust.
Starling was required to review its data policy after users found that their passport picture could be seen by anyone that had access to the image's URL, but the problem was rectified and there have been no concerns since.
Plus, it is backed by the Financial Services Compensation Scheme (FSCS), which means that customers' deposits are protected by compensation of up to £85,000.
There's also a location-based fraud protection service included, which uses your smartphone's location to identify any suspected cases of fraud as soon as possible.
As an added level of security, you are able to personalise safety features via the app under 'Card Controls', where you can choose to allow or disable:
ATM withdrawals

Gambling transactions

Mobile payments

Magstripe payments (magnetic swipe card reader machines)
Finally, if ever you need to freeze a missing card and reorder a new one, you can do so easily by using the app.
Compare UK Quotes Starling bank review verdict
Starling bank provides a near-perfect balance of traditional banking services and the high-tech, forward-thinking features of a challenger bank.
You are able to do the basics, such as depositing cash and cheques, while enjoying the benefits of third-party budgeting assistance, savings services with round-up features, and instant transaction alerts.
Starling's third-party Marketplace is the stand-out feature of the banking app, and in itself is enough to encourage people to consider the switch from a traditional incumbent bank to a modern challenger bank.
Related Articles:
CreditLadder and Starling Partner Up to Help First-Time Buyers
---